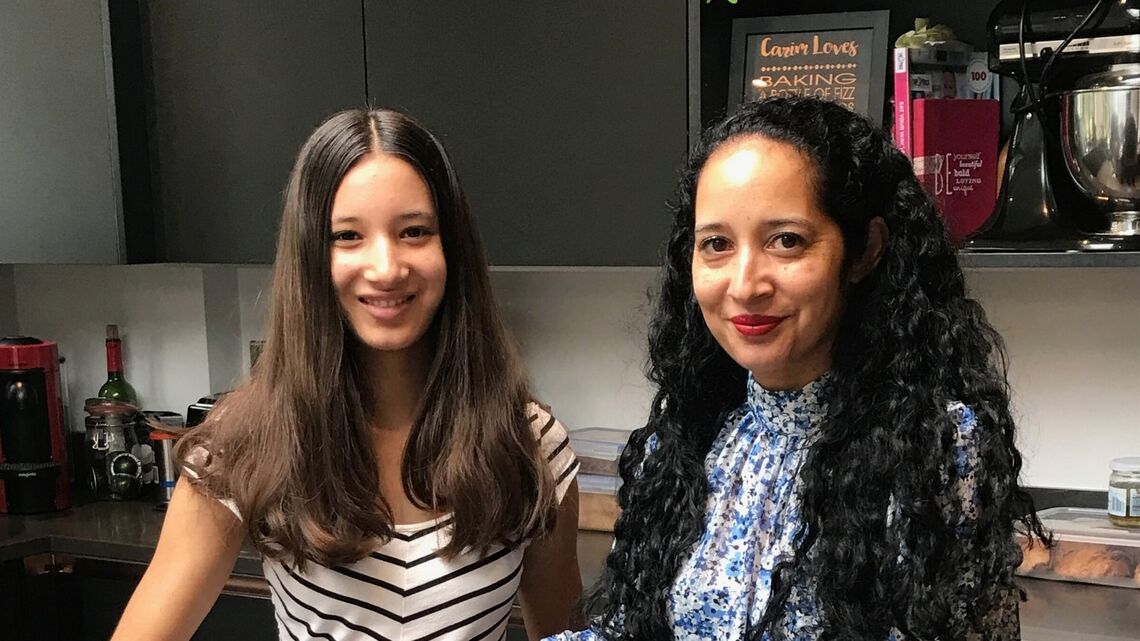 For many older people the number of cards and gifts they receive at Christmas and birthdays dwindles as they outlive their friends. The pandemic highlighted to Kew Neighbourhood Association (KNA) that some of the local charity's 230 clients may not see anyone to wish them a 'happy birthday'. They decided milestones birthdays would not pass by unmarked. Instead surprise birthday treats are being arranged to give a Moment of Joy on a special day.
Fortunately, the perfect volunteer to help joined the team. Poppy Seaborn, a pupil at Richmond's Christ's School, is taking part in the Duke of Edinburgh Award scheme. The DofE bronze award requires students to undertake three months' volunteering. Poppy was inspired to help an elderly neighbour the family had got to know. "Sadly, this wonderful lady died, but I remembered her talking fondly of KNA and got in touch to see if I could help other older people," Poppy recalls.
KNA took advantage of Poppy's love of baking to create birthday gifts. It's a passion shared with her mum Carim who has a small business in producing cakes for local commissions and cafes. The pair use the same secret brownie recipe Carim used to build her business, Cook and Mix with Carim, for KNA. "We love baking" they declare. The delicious chocolate brownies are beautifully wrapped and hand delivered to KNA Clients on the day they celebrate a milestone birthday, that could be 70, 80, 90 or any birthday over 100! As well the handmade treat Poppy also chooses a seasonal plant to give. She writes one of KNA's beautiful birthday greeting cards, using prints from KNA client Diana Armfield RA. Regardless of age, KNA sends every client a birthday card. For a few, it is the only card they receive each year.
As well as the volunteering element for her Duke of Edinburgh Award, Poppy is developing her skill as a Pianist in composition, and doing her intermediate Ballet exams as the physical element. Poppy bakes at the weekends and visit clients after school, to fit everything in around her school work.
Poppy is accompanied to deliver the brownies and plants by Carim, also a vetted KNA volunteer, "We go on the Client's birthday," she explains, "and as it's a surprise, if they aren't home, we return later the same day to make sure they get their gift on the right day. So Poppy is also learning is perseverance!"
The cake deliveries started during the lockdown and Poppy and Carim explain how clients can be a little taken back by two masked strangers arriving at the door to wish them happy birthday. "Once we explain we are from KNA they are so touched their birthday has been remembered."
"The first time we saw the expression of surprise and happiness on a clients face was quite special. There is genuine joy, often they haven't been able to celebrate their birthday and they hadn't seen anyone, it's been really nice to inject that birthday joy" says Poppy.
"The pandemic has meant that some elderly people are not physically out in the community. but KNA brings their needs to our attention," adds Carim. "I suspect when people think about volunteering they think it has to be a very set thing. If you want to volunteer you should enquire with whatever charity it is that has your interest, because there might be a role just for you - this role is perfect for Poppy!"