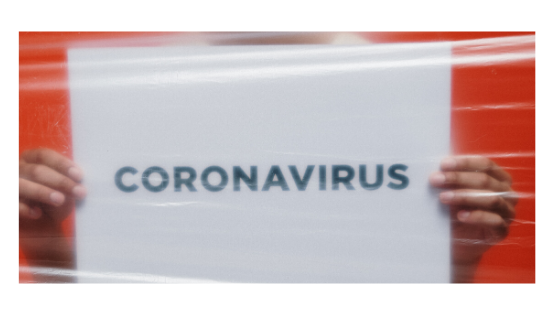 KNA's Coronavirus Response
Information last updated 12/04/2021
Coronavirus restrictions remain in place across the country.
Hands. Face. Space. Fresh air.
Please see information below for existing and new clients AND current and potential volunteers.
Existing and new clients:-
Registering with KNA
There is no charge for clients to register with KNA. All requests for help are free of charge and carried out by KNA's reference and DBS checked volunteers. To register please phone KNA on 020 8948 8054.
To check if you live within KNA's catchment area, please visit Can we help you?
KNA Transport to Medical Appointments
KNA Volunteer Drivers are available to take KNA's clients to medical appointments. All drivers have been asked to read and acknowledge KNA's Infection Control Policy and are provided with PPE. Travel guidance is based on Government advice found here.

Please phone as soon as you have an appointment. The appointment will be added to KNA's Database and filled by KNA's Office Volunteers.
In line with government guidance, KNA's Volunteers will only be driving clients to medical appointments.
The Avenue Club
The Avenue Club is currently closed. The club plans to re-open for Hairdressing and Chiropody only from 12 April.
KNA Shopping and Prescription Pick Ups
KNA Volunteers are available to help with shopping and prescription pick up for people with mobility difficulties. Our volunteers are also available to accompany our clients to supermarkets to help people regain their confidence to do their own shopping.
- existing clients phone your requirements to 020 8948 8054
- new clients please phone 020 8948 8054 to register on our database. There are no joining fees or charges for any services.
KNA Companionship
KNA's existing companionship programme is now a hybrid of both face to face meetings outside, in public spaces and private gardens, and/or keeping in touch by phone. Each individual client and volunteer can choose what they feel most comfortable with.
If you would like a KNA Volunteer to get in touch with you on a regular basis, either face to face or on the phone, please contact KNA.
- existing clients phone our Companionship Co-ordinator, Linda, on 07534 095 885
- new clients can also phone our Companionship Co-ordinator, Linda, 07534 095 885 to register. There are no joining fees or charges for any services.
For additional phone conversation do consider phoning Silver Line - open 24 hours a day, seven days a week, 365 days of the year. They operate the only confidential, free helpline for older people across the UK . If you don't get through first time, please do try again.
KNA Light Gardening
KNA's volunteers are available to help with light gardening.
- existing clients phone your requirements to 020 8948 8054
- new clients please phone 020 8948 8054 to register on our database. There are no joining fees or charges for any services.
Current and potential KNA volunteers
Current Volunteers
KNA values our volunteers who currently drive our clients to medical appointments, shop, pick up prescriptions, provide companionship, garden and work as Office Volunteers. Jobs are allocated to our volunteers by our team of Office Volunteers both by phone and using WhatsApp. All our volunteers have references, DBS checks, as well as read and acknowledge our Safeguarding and Infection Control Policy Guidelines.
Potential new Volunteers
We are the neighbourhood care group in Kew and North Sheen. We currently have 200+ mostly older clients. Click here for further information about volunteering opportunities with KNA.
We are particularly keen to welcome new Driving Volunteers and Office Volunteers. Volunteering for KNA as a driver is extremely flexible. Just one drive a week will make a huge difference to help our clients travel to a medical appointments. Office Volunteer commitment is just two hours 10am - Midday once per fortnight, matching volunteers with clients requiring good communication and IT skills.
Please register your interest in volunteering for KNA by emailing Julia.Muirhead@kna.org.uk.
As we are giving people access to information about vulnerable people we pay for DBS checks and request references for our volunteers.
We will require you to supply the contact details for two character referees from non family members who have known you for a minimum of two years. Information to be supplied to include name, address, phone number, email and in what capacity they know you.
We will also need to carry out a DBS check. Please let us know if you already have a DBS check for working with vulnerable adults and are already registered with the DBS Update Service - provide us with your DBS Certificate Number, your date of birth and permission to check your certificate online. If you do not already have a DBS Certificate we will email you a simple form to start the process. Most checks are currently only taking a few days to be processed after ID checks have been carried out.
We look forward to welcoming you to KNA's community of volunteers.
KNA Covid-19 Vaccination and Asymptomatic Statement for Volunteers and Clients
KNA aims to follows all government guidance and to keep abreast of amendments and updates.
KNA does not currently ask either volunteers or clients if they have had a Covid-19 Vaccination. We do advise:-
KNA's volunteers to either order a lateral flow test kit online or book a local asymptomatic lateral flow test. Sheen Lane Centre is Kew's nearest test centre. Twice weekly testing is recommended to everyone accessing the service, especially those who are frontline workers in direct contact with local residents, volunteers, formal/informal carers and others who are not covered by other testing programmes.

both our volunteers and clients to assess their own situation and decide if they wish to either volunteer or be helped by a volunteer at this time.
Why does KNA not ask if volunteers or clients have had a Covid-19 vaccination?
there are currently no legal grounds to stop anyone working, and therefore our interpretation is also volunteering, if someone chooses not to, or is unable to have the Covid-19 vaccination for health or other reasons
there is no current verifiable form of vaccine 'passport' so any reporting that a vaccine has been had is entirely on trust.
with variants and mutations, there is no certainty of how long a vaccine is effective for
no vaccine is 100% effective
Please follow gov.uk/coronavirus guidance.
Hands. Face. Space. Fresh air.