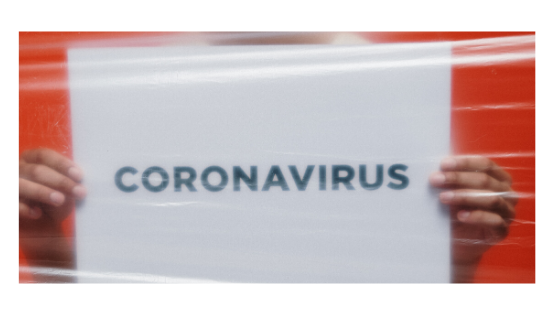 KNA's Coronavirus Response
Information last reviewed 25/6/2020
It continues to be necessary for Kew's residents who are clinically vulnerable, including those over 70 and pregnant women, to take particular care to minimise contact with those outside their households
(The UK's Covid-19 Recovery Strategy, May 2020 p36/7)
KNA are now in a position to welcome new volunteers who are under 70 years of age, with no known underlying health issues, who can shop and pick up prescriptions for Kew and North Sheen's older and vulnerable neighbours. We are currently considering how to safely restart driving our clients to medical appointments so we are also interested in those who can drive.
Stay Alert. Control the Virus. Save Lives.
Government FAQs - last updated 11 May 2020
KNA's focus has changed whilst the coronavirus is still active:-
Please see information below for existing and new clients AND current and potential volunteers.
Existing and new clients:-
The Avenue Club has closed for business as usual as of lunchtime Tuesday 17/03/2020. Please visit their website for further updates.
Registering with KNA
There is no charge for clients to register with KNA. All requests for help are free of charge and carried out by KNA's reference and DBS checked volunteers. To register please phone KNA on 020 8948 8054.
To check if you live within KNA's catchment area, please visit Can we help you?
KNA Transport to Medical Appointments
Please check with your doctor / hospital that face to face appointments are still going ahead before contacting KNA.
If your medical appointment is going ahead, KNA can now refer you to a council run medical transport service. Their drivers are equipped with Personal Protective Equipment (PPE) and have been briefed on Personal Health guidance on safe transport. To book your appointment please phone KNA's Office on 020 8948 8054.
KNA Shopping and Prescription Pick Ups
KNA will identify a KNA Volunteer who will phone and help you. All jobs will aim to maintain a social distance.
- existing clients phone your requirements to 020 8948 8054
- new clients please phone 020 8948 8054 to register on our database. There are no joining fees or charges for any services.
Would you like to shop online but are still struggling to get a delivery slot? We are hearing of good rates of success after people register their extremely vulnerable status on the following government link - https://www.gov.uk/coronavirus-extremely-vulnerable
KNA Companionship
KNA's existing companionship programme has switched from physical to telephone calls only as of 17/03/2020 until further notice.
For additional phone conversation consider phoning Silver Line who operates the only confidential, free helpline for older people across the UK that is open 24 hours a day, seven days a week, 365 days of the year. KNA spoke to them on Sunday 15/03/2020 and they are open for business. If you don't get through first time, please do try again.
KNA Light Gardening
Following the loosening of restrictions on 11 May, KNA is able to ask volunteers to undertake light gardening. Such visits will be strictly outdoors only and social distancing will apply.
Current and potential KNA volunteers
Current Volunteers
70 years and over – please do ask KNA if you would like any help, as detailed above.
If you are a KNA Volunteer who is 70 years or over all volunteering for KNA must be carried out at home either on the phones or carrying out an administrative role.
KNA would be delighted if those volunteers under the 70 years of age and with no underlying health conditions could shop, pick up prescriptions and carry out light gardening.
We thank you all for everything you have doing for KNA and welcome your continuing support.
Potential new Volunteers
Please register your interest by emailing Julia.Muirhead@kna.org.uk. We will keep a note of your details.
As we are giving people access to information about vulnerable people we pay for DBS checks and request references for our volunteers. Many of our existing volunteers are of a vulnerable age so it is important to recruit younger volunteers.
We are the neighbourhood care group in Kew and North Sheen. We currently have 200+ mostly older clients. We are not currently running business as usual – instead we have set up a KNA Telephone Tree to keep in touch with our clients and will respond to requests for help with shopping and picking up prescriptions.
We look forward to welcoming to KNA's network of volunteers.
We will require you to supply the contact details for two character referees from non family members who have known you for a minimum of two years. Information to be supplied to include name, address, phone number, email and in what capacity they know you.
We will also need to carry out a DBS check. Please let us know if you already have a DBS check for working with vulnerable adults and are already registered with the DBS Update Service - provide us with your DBS Certificate Number, your date of birth and permission to check your certificate online. If you do not already have a DBS Certificate we will send you a simple form to start the process. Most checks are currently only taking a few days to be processed after ID checks have been carried out.
Please follow gov.uk/coronavirus guidance.
Stay Alert. Control the Virus. Save Lives.